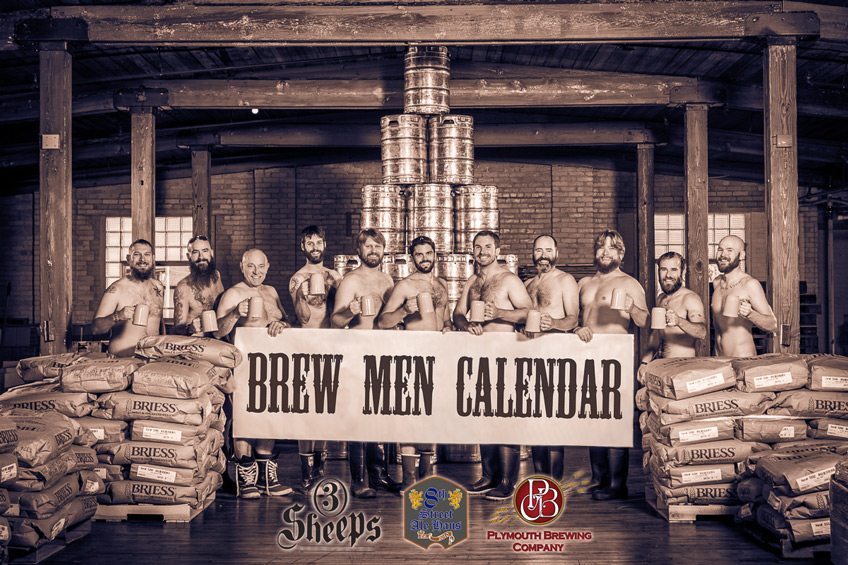 Hello and welcome to our very first Brew Men Calendar!
The gentlemen in this calendar are all members of the professional brewing community of Sheboygan County. They were sitting around one afternoon discussing two very important topics: Great Craft Beer and Men's Health. These 11 gentlemen are passionate about both and wondered how they could combine these two passions. It hit them with the power of a Russian Imperial Stout and with the clarity of a Pilsner…Charity Calendar! So, they all took a break from brewing (and from their clothes) to create this wonderful, timeless (okay it's a calendar, so one year) masterpiece and pledged to donate all the proceeds to fight prostate cancer and promote men's health.
On a serious note, prostate cancer is the second most common cancer in men in the United States. 1 in 7 men will be diagnosed with prostate cancer in their lifetime. Over 10% of men 18 years and over are listed as fair or poor health. Over 5% will be diagnosed with depression. By creating this calendar we hope to get people talking about these facts and how we can change the face of men's health. We encourage you to hang this calendar and talk about the facts. Use it as a catalyst for health conversations.
We at 3 Sheeps Brewing, 8th Street Ale Haus, and Plymouth Brewing Company invite you to stop by to share a pint and a discussion of Men's Health. Cheers!